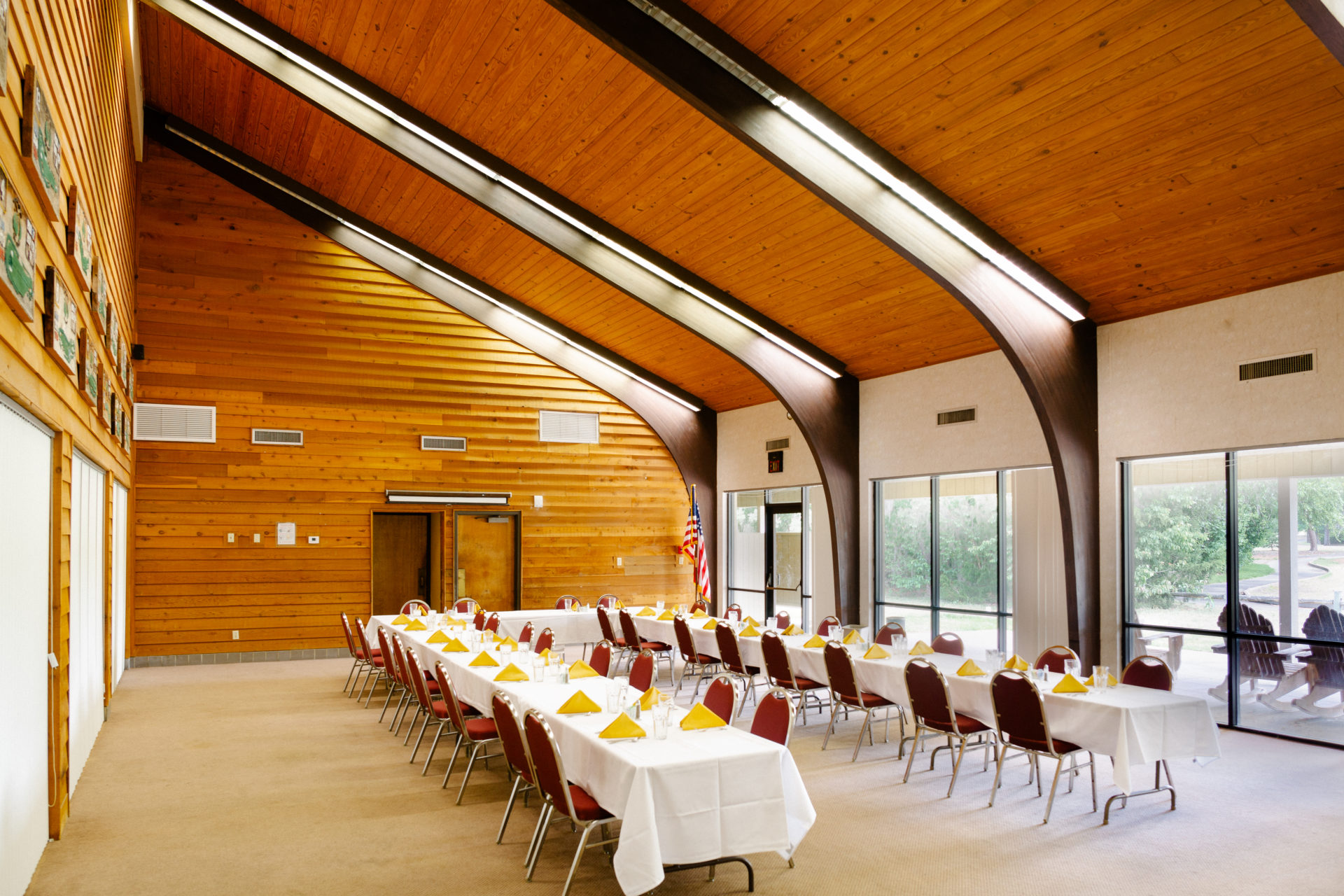 Groups Gather at Little Ocmulgee
Groups Gather at Little Ocmulgee
Deep in the Georgia woods, far from distractions but outfitted with the latest technology, the conference and resort facilities at the Little Ocmulgee Lodge are ideal for corporate functions, group meetings and special gatherings like weddings or family reunions.
Our complete food and beverage options include full-service catering, providing guests with either buffet service or plated meals. The Woods and Irons Hall hosts private banquets for groups of up to 140 people, or receptions for up to 200 people.
The Fairway Grill restaurant, overlooking Wallace Adams Golf Course, seats 79 people for meals in the main dining room. Continental breakfast and deli
lunches can also be arranged, along with box lunches for groups heading off for a day of outdoor activity
---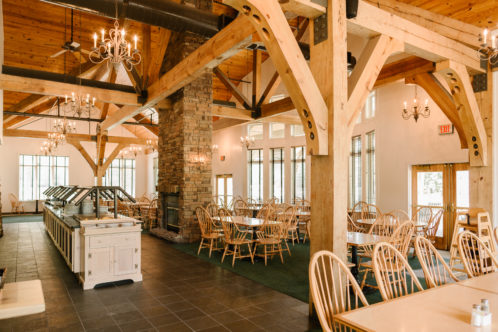 Family Reunions
Whether your relatives are coming from near or far, the Park & Lodge can serve their needs. Overnight accommodations are numerous an affordable, while the park's amenities will keep the daytime schedule full and fun.
Corporate Functions or Group Meetings
The Woods and Irons Hall is easily subdivided into two separate areas. The Eagle Conference Room is a specially designed meeting space accommodating up to 45 people. At 1200 sq. ft., the Wedge Room can accommodate up to 135 guests for a reception, 110 guests theater-style, 75 guests in a banquet set-up, 65 guests classroom-style, and up to 40 guests in a U-shape conference set-up. The conference center lobby is perfect for registration, breaks, and receptions. Internet connection, Wifi, and audio/video equipment are available to keep your group connected and engaged.
Weddings at The Lodge
Encircled by the calm woods and the gentle rolling hills of South Georgia, the country club style setting of the Lodge and peaceful surrounding makes Little Ocmulgee an ideal wedding destination. The stellar service, flexible facilities and affordable pricing structures further solidifies Little Ocmulgee as an exceptional wedding venue in Georgia.
Full setup is included in the rental fee for The Woods and Irons Hall, which can seat up to 200 people. If an outdoor affair is more your style, the Family Group Shelter includes tables and chairs for up to 100 people.
Full catering from the Lodge is available for guests attending wedding receptions at The Woods and Irons Hall, while local caterers can provide food and beverages for ceremonies at the Family Group Shelter.
Call our event coordinator at (229) 868-7474 to learn more about hosting your function at Little Ocmulgee State Park & Lodge.
---
Sales Manager Contacts
Meeting Information Request
Wedding Information Request