Our Other Posts
Holiday Sparkle in the Park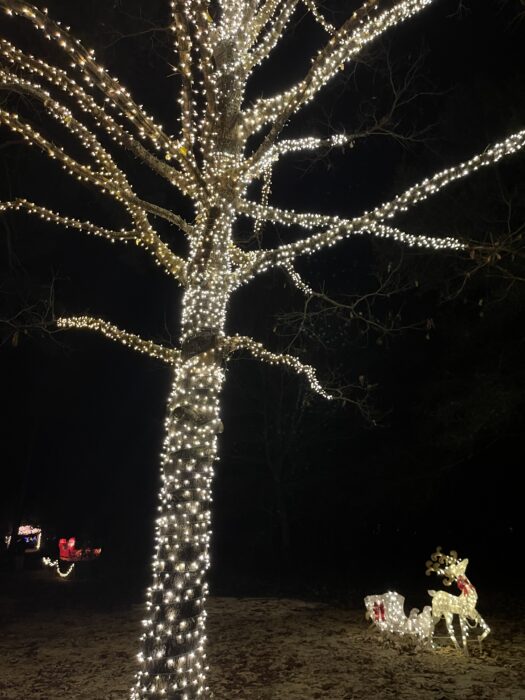 Closer to the Atlantic coast of Georgia than most people realize, Little Ocmulgee State Park & Lodge is an exciting option for any family looking to do something festive – away from home – this holiday season. Follow along while I share what I'm learning about "Sparkle in the Park" festivities for all ages.
Sparkle in the Park – Dec. 3 through Jan. 2
Check this out: Visitors can drive through a special Christmas light display called Sparkle in the Park every evening from December 3 to January 2. This illuminating experience is made possible by Friends of Little Ocmulgee State Park and costs just the $5 state park Parking Pass fee (donations for the Friends are welcome).
Holiday "Blanket-In" Movies – Dec. 10
I'm also looking into the weekend of Saturday, December 10, for experiencing two classic children's Christmas movies under the stars. Visitors bring lawn chairs and blankets, and the show begins at dark. The $5 Parking Pass covers the cost, and concessions are available for purchase from the Friends of Little Ocmulgee State Park. All this takes place in the field behind Picnic Shelter #2.
Meet Mr. and Mrs. Claus – Dec. 17
If kids want to meet Santa and whisper their wish lists, he and his wife and some elves will be at will be at Picnic Shelter #2 transformed into a Santa's Workshop from 6:00 pm to 9:00 pm on Saturday, December 17. Mrs. Claus will read aloud the classic story, T'was the Night Before Christmas. Mingle with the elves and enjoy cookies, hot chocolate, and punch. Event is free with $5 Parking Pass.
*Oh! One more thing about this evening: Sleigh rides will be offered through the Sparkle in the Park light display for $1 per person.
Plan your stay: Little Ocmulgee State Park & Lodge offers 60 Lodge guest rooms, 10 cottages, and 54 campsites for tent and R/V camping.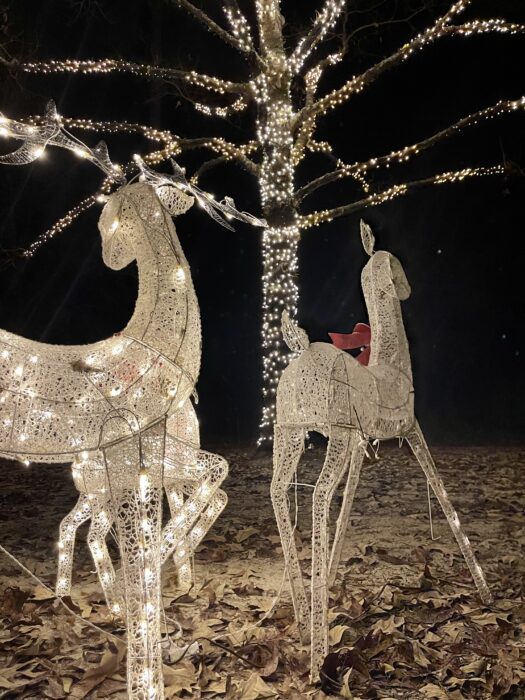 I hope you are learning a bit more about all the holiday fun available in South Georgia by Little Ocmulgee Lake. It feels like the central place to be for relaxation and a sparkle of holiday cheer!
By Quentin Jones