Summer Gatherings by Little Ocmulgee Lake
Plan a Reunion, and Weekend Getaway by White Sands and Water
If you enjoy driving the scenic back roads to and from the coast as I do, perhaps you have seen the signs for Little Ocmulgee State Park? Not long ago, curiosity got the better of me and I pulled right in to check out this South Georgia gem. For a $5 car fee you enter the park and can let the kids play in the complimentary splash pad plus mini golf course or cool off in the lake.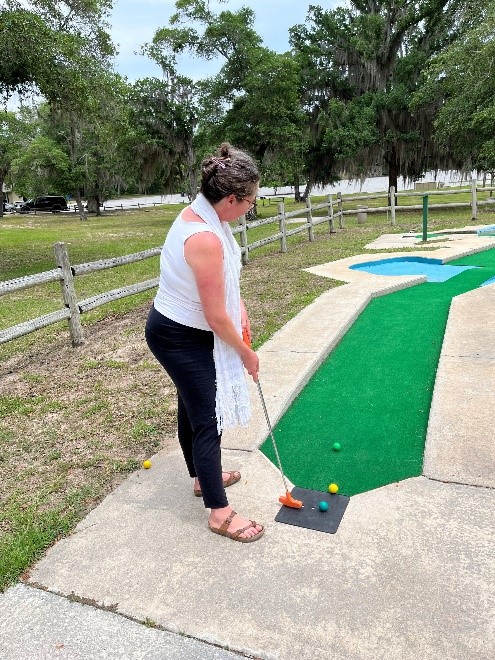 Little Ocmulgee State Park is a peaceful 1,360-acre Georgia State Park two miles north of McRae-Helena on the Little Ocmulgee River. Look down at the soil, which is more of a fine white sand. It makes for a soft lakeside beach perfect for relaxing.
Image caption: The mini golf course is designed identically to scale as the Wallace Adams Golf Course.
Taking in the beauty of the park, it made me think it would be the perfect destination wedding, family reunion, or weekend getaway destination. Imagine an e-vite or invitation with the words: Welcome to the white sand hills of South Georgia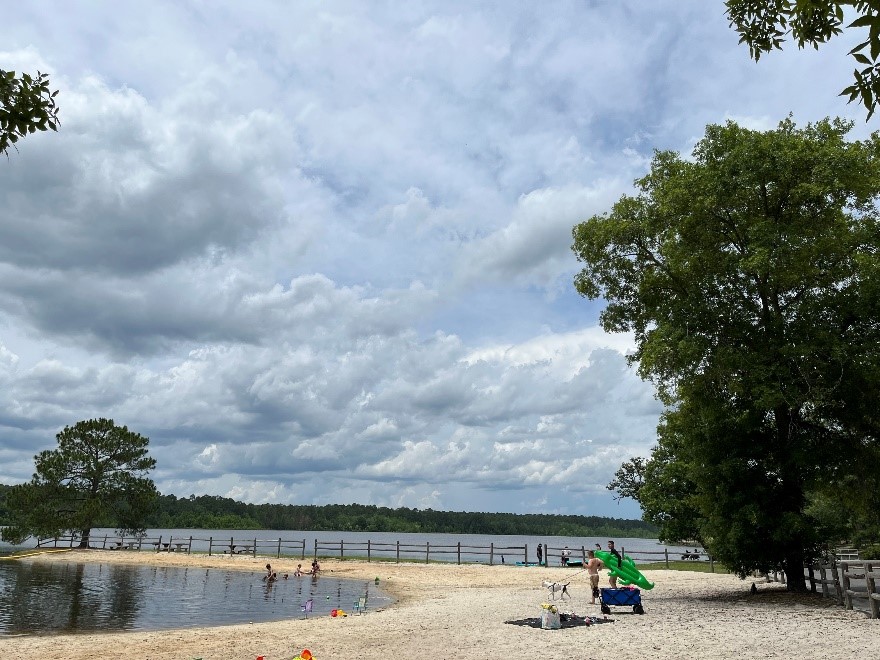 Above: People swim at Thaxton Beach on the sandy shore of Little Ocmulgee Lake
There are seven picnic shelters and two group shelters available for reservation by the lake. When I visited, it was graduation weekend and families were honoring new grads with picnics. One of the group shelters hosted a family reunion, and they brought a smoker. Their laughter and playfulness together—every generation—was touching to me. They wore a family reunion tee-shirt. I was ready to be adopted!
These shelters offered much more than shade and picnic tables; their proximity to the lake means there's even more to do when visiting together. Some families were picnicking on Thaxton Beach by the lake. Kids and adults were splashing, laughing, drying off and sipping drinks while food was coming out of coolers and baskets.
I watched another family spend graduation weekend kayaking on the water. I know that next time I visit I will bring friends and kayaks because everything is so beautiful and peaceful here.
I wanted to stretch my legs, so I highly recommend a stroll along the short loop or the longer 2.6-mile Oak Ridge Trail, where some of South Georgia's rare plant and animal species are protected. Much of the sandy pathways are covered in shade by loblolly pines and even the rarer long leaf pines. Interior swamps are shaded by cypress and oaks.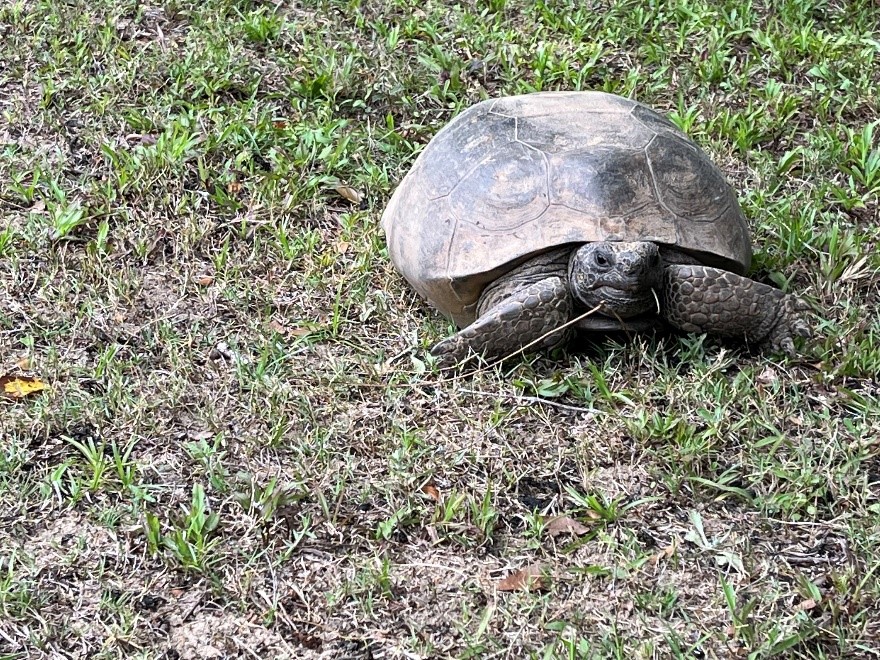 You're not likely to see the harmless, non-venomous Eastern indigo snake, but if you do, it might be out in the sunshine warming its glossy body. Another protected animal you have an even better chance of seeing is the gopher tortoise. It's faster than you think, so I stepped out of the way when I met one along the golf cart path.
Image: Gopher Tortoise along the Wallace Adams Golf Course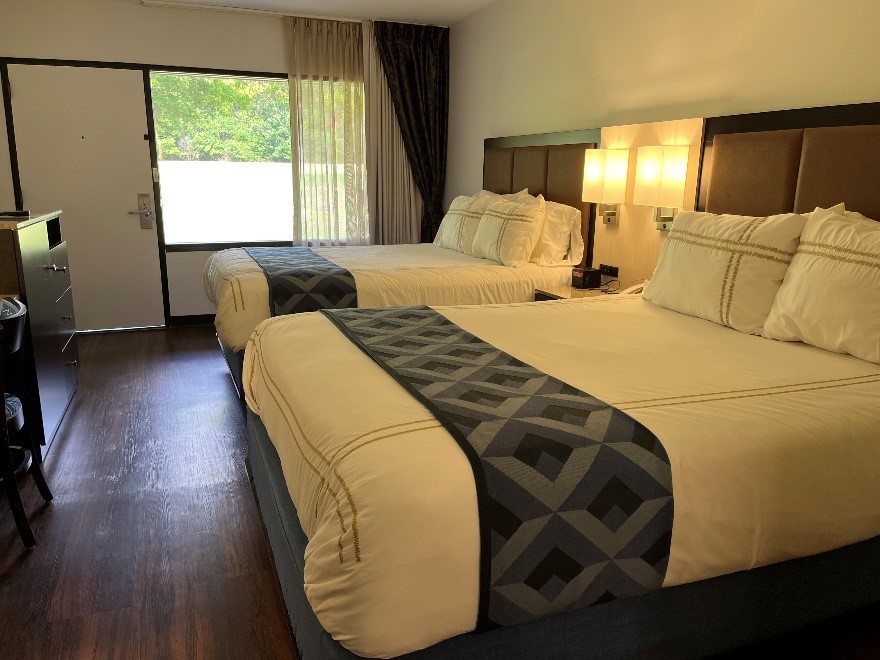 Image: Lodging  
Plan your stay: Little Ocmulgee State Park & Lodge offers 60 Lodge guest rooms, 10 cottages, and 54 campsites for tent and R/V camping. The Lodge is adjacent to the golf course with views of the elegant fairways. Complementary bicycles are available at the Lodge entrance, "for a reasonable amount of time," as they say at the front desk. It was a great way to check out different areas of the park without using my car.
When you stay at the Lodge, you can also swim at the private pool! It's the best way to relax in the early summer sun and to continue making memories with family and friends during your South Georgia destination getaway.