South Georgia Fall, Y'all
Feel Cooler Breezes Across the Sands, Little Ocmulgee River, and Wallace Adams Golf Course
Just a few miles north of McRae-Helena on the Little Ocmulgee River is a 1,360-acre oasis of hospitality and wilderness in South Georgia. We call it "Little O" but others will know it as Little Ocmulgee State Park & Lodge.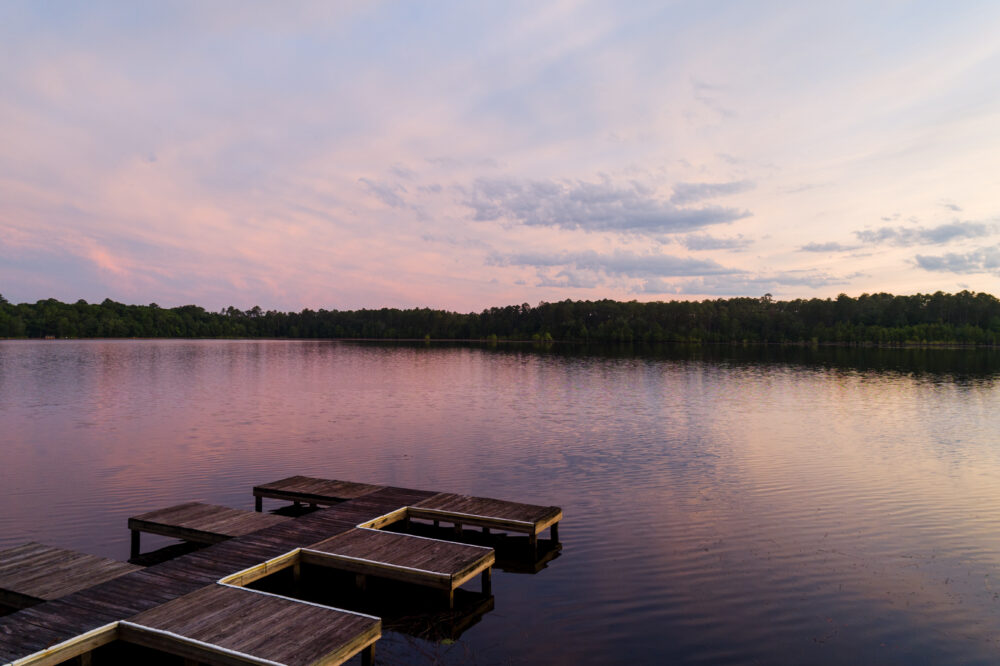 Fall may be my favorite season in this part of the state. It's football season, and if you don't have rooms booked yet for the Georgia-Florida game on October 29, click here. And with the new addition of the lodge's restaurant, Mulligan's Grille, you won't have to worry about missing a football game while enjoying time on the road with loved ones.
Our family loves staying at Little Ocmulgee because though not far from Atlanta, we can relax in wooded seclusion away from the hustle, and traffic of our city life. Here are my Top 3 Reasons for continuing to visit Little O, especially in the fall..
No. 1: Getting There: Explore the backroads of the Magnolia Midlands
Little O is in Telfair County, part of the Southern hospitality network of South Georgia counties collectively known as the Magnolia Midlands. If you're driving to Little O on a Friday, you're in luck. Many of the restaurants in Magnolia Midlands celebrate the Southern ritual of Fish Fry Fridays – when people after work and school head to the river sand bars and throw out lines for catfish.
As you plan your stay at Little O, plan to travel to Helena-McRae along the scenic backroads. You're going to find lots of small-town charm like a local art market in a family's barn! I bought a "chicken sculpture" from a farmer-welder that people have remarked on for years. Driving these byways slows down the pace, makes me appreciate Georgia for its real-ness. I stop for Georgia Grown products, real Southern cooking, and antique shops. And while you're at little O, look up the nearby museums that capture the essence and history of the towns.
No. 2: Telfair County Farmers Market
I always look forward to visiting the Telfair County Farmers Market at 139 North Third Avenue in McRae-Helena Saturdays from 9 am to 2 pm year-round. When it's growing in season, it's for sale: watermelons, Vidalia onions, sweet corn, lettuces and herbs, strawberries, peaches and pecans. You can also purchase handmade crafts from local artisans. Stock up on holiday gifts for your office colleagues, friends, and family.
No. 3: Outside at Little O
Cooler breezes mean that play on the championship Wallace Adams Golf Course will be a breeze, literally! So is hiking. The 2.6-mile loop trail is a vibrant example of the white sandhills of Georgia. There are cacti I want to check on to see how they grew with all the rains this summer.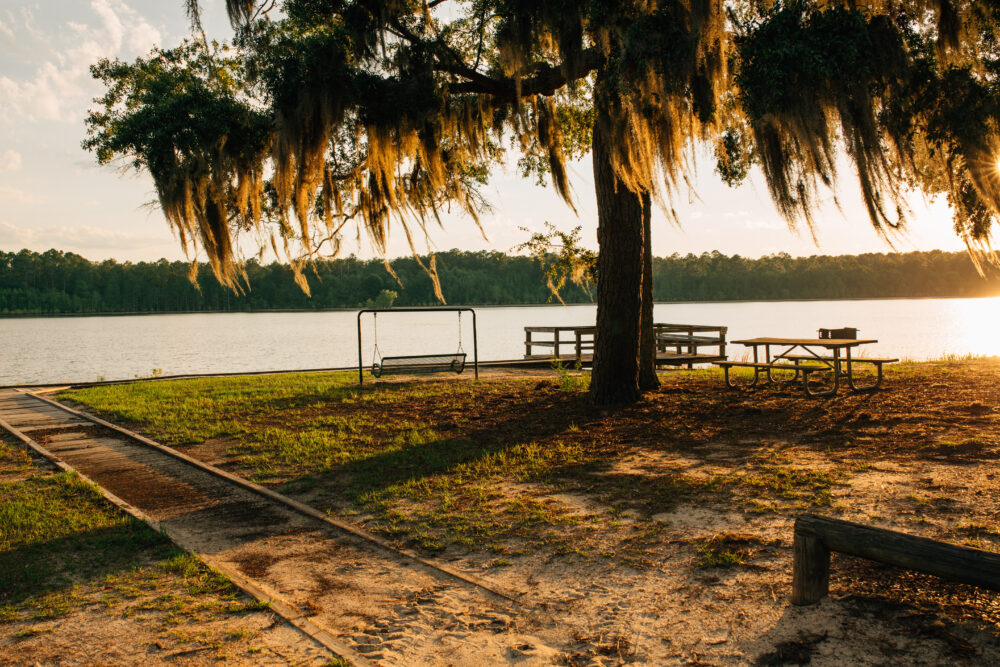 And calling all water babies, come with your fishing rods and kayaks, canoes and stand-up paddle boards to launch from Thaxton Beach. Little Ocmulgee River won't be cold yet, and the fall colors and breezes will feel so refreshing. Here are all the things to do at Little O.
Plan your stay: Little Ocmulgee State Park & Lodge offers 60 Lodge guest rooms, 10 cottages, and 54 campsites for tent and R/V camping.
See you in the South of the State!
By LYDIA SEA, Georgia wanderer finding off-the-beaten path places (and gems!)