Our Other Posts
Summer Golf at Little O
Summer Golf at Little O
Locals call it Little O, short for Little Ocmulgee State Park & Lodge. Just a few miles north of McRae-Helena on the Little Ocmulgee River is the 1,360-acre oasis of wilderness and comfort in South Georgia. Have you been? This last part of summer is the time to come, when their famed Wallace Adams Golf Course is not as busy as it is in Fall and Spring. Why so busy? This is a truly amazing course.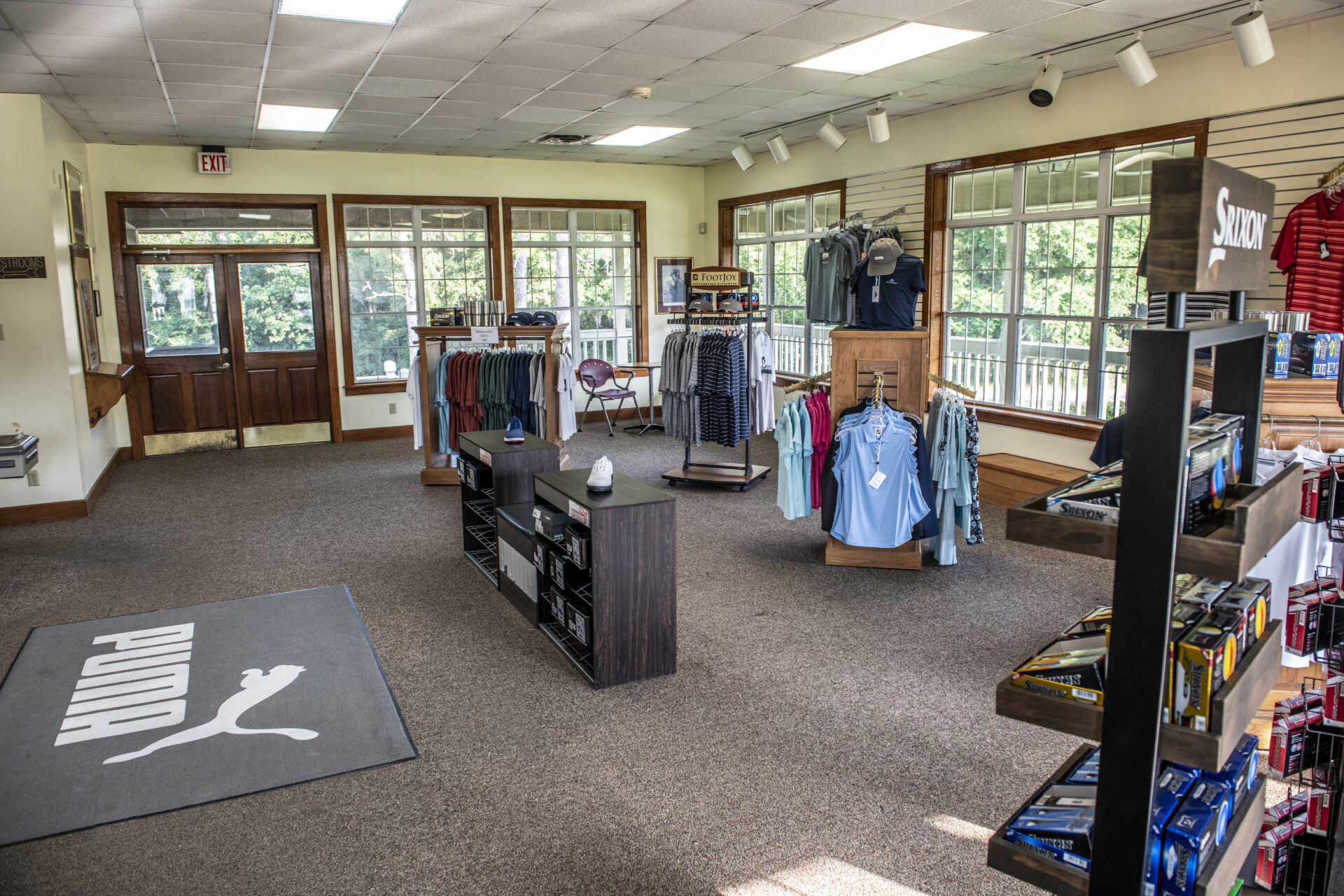 Left: Pro Shop Photo
I began my adventure in the pro shop checking out the golf wear for women, choosing a sassy pink golf dress because I wanted to look the part of a bold athlete! This is where you sign in, get the keys to your cart, enjoy a hot dog with relish, and pack the cooler with ice and drinks.
The 18-hole Wallace Adams Golf Course is lined with loblolly pines – you may even see a red-cockaded woodpecker. Fragrant magnolia trees are mixed with willows that love water.
This is an affordable, peaceful, yet challenging golf experience. Walking is permitted year-round but since it's summer, we spoiled ourselves, using the cart for shade and ease. My group found that the greens roll true.
Even with late afternoon thunderstorms alternating with South Georgia summer sunshine, the course is in great shape. The Bermuda grass fairways are neatly trimmed.
New to golf, but learning from others, I overheard that this is a narrow front nine and a more open back nine. This is what is considered a fair course without hidden water hazards or secret sand traps.
I can even call this course friendly – because everyone, beginners included, can feel their way around each hole.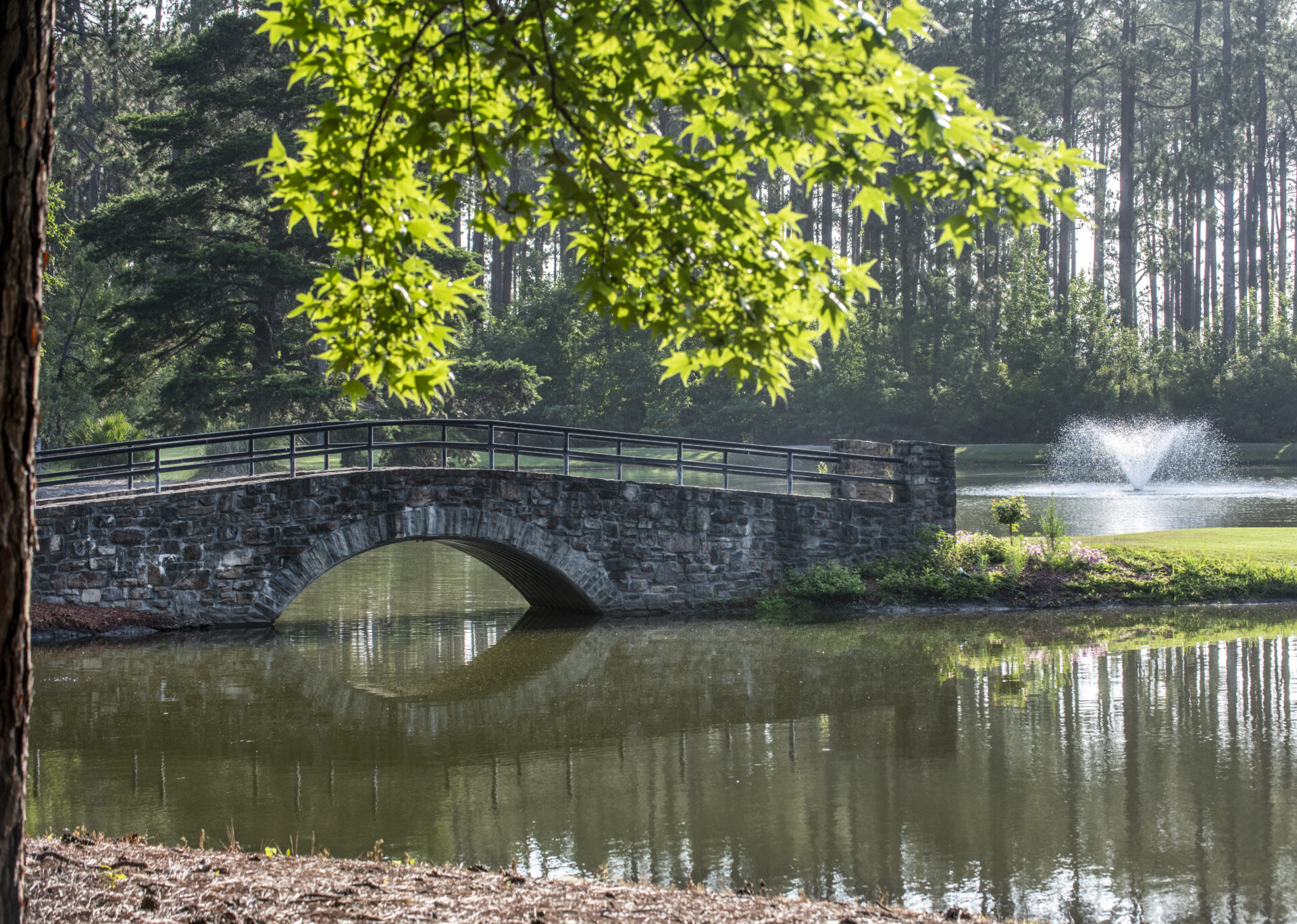 We loved the ponds, stone masonry bridge and water features. I enjoyed seeing teens with dads, and women's groups on the course. Anyone can play golf and South Georgia hospitality is underfoot everywhere.
Wallace Adams also has a driving range, chipping area and practice green where you can warm up and keep the arms and back fluid. We returned a set of rented clubs and parted ways to clean up back at the lodge.
Photo: bridge and water feature
The lights were on at the 19th hole – Mulligan's Grille! We were diverse in what we enjoyed: a Kentucky Mule with bourbon, ginger beer and lime juice, pinot grigio and a selection of cool, pale ales with pub-style foods. If you're hungry, try the BB Smash Burger – complete with pimiento cheese and applewood smoked bacon. Cheers! I look forward to my next visit. See you on the fairway!
Plan your stay: Little Ocmulgee State Park & Lodge offers 60 Lodge guest rooms, 10 cottages, and 54 campsites for tent and R/V camping. The Lodge is adjacent to the golf course with views of the elegant fairways. Yes, there's a guest-only swimming pool! You'll need it and love it all.
Place photo: food/drinks at Mulligan's Grille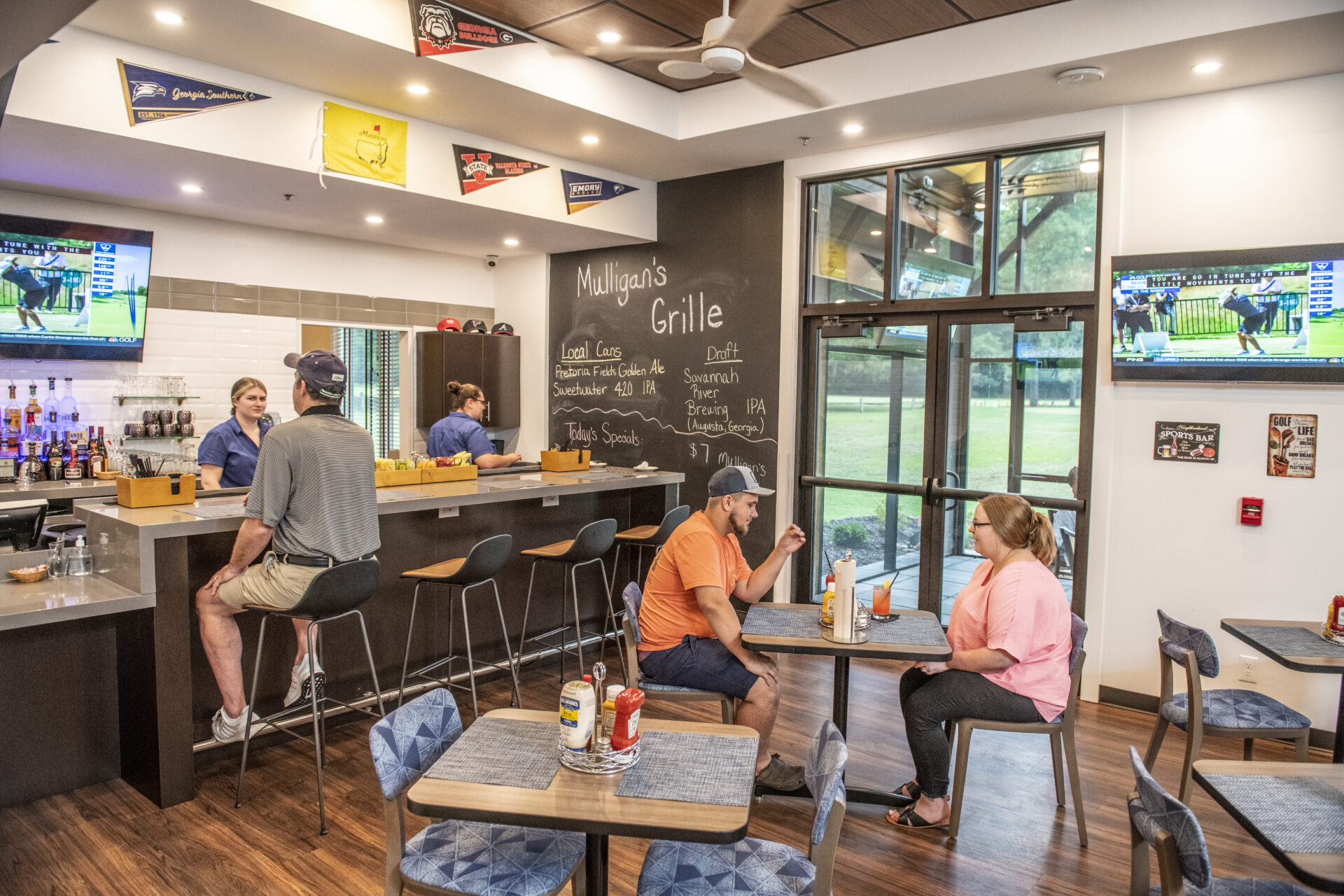 By LYDIA SEA, Georgia wanderer finding off-the-beaten path places (and gems!)